60a durometer urethane sheets are manufactured at Plan Tech to meet the requirements of almost any application. As one of the numerous urethane products that require a high level of accuracy, our team of highly experienced technicians always apply speed and precision during the production of the products.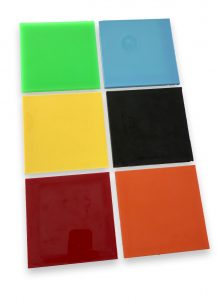 At Plan Tech, we boast a state of the heart in-house machine shop that is second to none in the whole of the United States. Our facility is very well equipped with sophisticated types of machinery that allow our engineers/technicians to produce urethane products that are of unbeatable quality.
Plan Tech's 60a durometer urethane sheets have a high load-bearing capacity and excellent tear resistance. It is also abrasion, oil, solvent, and chemical resistant, with high resistance to sunlight and extreme weather conditions. The 60a durometer rubber sheets also provide superior sound dampening properties when compared to rubber and plastics and is also great for electrical insulating properties.
Our 60a durometer urethane sheets come in different sizes, shapes, and colors. They are usually made to withstand high pressure and are designed to absorb noise and vibration while providing a long service life.
Now you can rest assured that Plan Tech is equipped with both the facility to help achieve your desires and the manpower or know-how to carry out your project on time and at a reasonable price. Polyurethane is very similar to a rubber or plastic. Unlike nylon or UHMW, urethane can be compounded to produce very soft parts, as low as 30A Durometer, or up to very hard, 75D Durometer. Polyurethane is ideal in high demand applications were normal rubber would fail. Polyurethanes are formed by reacting a polyol (an alcohol with more than two reactive hydroxyl groups per molecule) with a diisocyanate or a polymeric isocyanate in the presence of suitable catalysts and additives. Because a variety of diisocyanates and a wide range of polyols can be used to produce polyurethane, a broad spectrum of materials can be produced to meet the needs of specific applications.
Are you interested in 60a Durometer Urethane Sheets? Please Contact us so we can help solve your requirements and work with you on your specific application!