Urethane Plugs ? You've come to the right source!
Urethane Plugs are one of the critical components Plan Tech manufactures in our state of the art cast polyurethane facility. We are a large supplier of high-quality custom cast urethane plugs that solve industry-wide challenges in many markets such as medical, automotive, electronics, hydraulics and more. Plugs help manufacturers indicate parts that look similar or to mark which direction a gear should rotate during production. Plan Tech's plugs are also commonly used to temporarily fill machine ports during shipping or assembly to keep any contaminants out. We utilize the best in class polyurethane from world's leading polyurethane manufacturers and manufacture the industries largest selection of high-quality Plugs some of which include:
Custom Urethane Plugs
Polyurethane Forming Plugs: Our polyurethane forming plugs seals and prevents spills from entering drains. They are also ideal for blocking drains before a spill or as soon as they occur. So whether you need urethane forming plugs for preventive maintenance or in an emergency to contain an unexpected spill, our polyurethane plugs are one of the best products that can help you protect your drains from hazardous materials.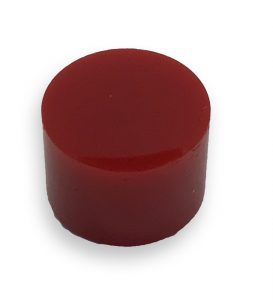 Urethane Conical Drain Plugs: The service life and performance ability of our products are world-class, but still, we have a variety of special additives to boost their physical properties further. Our use of a "state of the art" Flow Water jet 4′ x 8′ Integrated Flying Bridge waterjet cutting machine sets our urethane conical drain plugs apart from those of other brands in the industry.
Urethane Cap Plugs: Our urethane cap plugs offer tight tolerances which make them suitable for different applications, and we have a variety of additives which we can add to boost the physical properties of our urethane parts further.
Urethane Conical Plugs: Urethane conical plugs are available in any hardness or color with additives like PolyMag that is used in FDA X-ray applications to detect if there is a failure. Plan Tech can reverse engineer any existing conical plug to match OEM specs oftentimes with little or no start-up cost.
Wear Resistant Polyurethane Plugs
Common profiles of plugs are supplied in a square, round, and push in to fit configurations for different applications.  Any custom profile urethane plug can be molded or machined to size in Plan Tech's state of the art in-house machine shop. Plan Tech's plugs are non-marking and are an ideal solution when searching for a custom size plug. Urethane is a high-performance material for custom applications due to its low cost and ability to be molded just about any size needed. FDA applications are no problem for Plan Tech. From fabrication of molds to productions pieces with industry-leading turnaround times!
Impact Resistant Urethane Plugs
For over 30 years we have focused on using speed and precision to rapidly deliver the highest quality industrial cast urethane parts and FDA-approved urethane parts to our customers. Our custom cast polyurethane facility maintains world-class capabilities and equipment, combined with excellent quality systems and compliance certifications when requested. A particular strength is the breadth of our in-house capabilities which, when combined with our extensive experience, enables us to rapidly deliver cast polyurethane plugs while maintaining the quality control and cost effectiveness our customers need.
Are you interested in custom cast Plugs? Please Contact us so we can help solve your requirements!