70a durometer polyurethane sheets can be supplied in a wide variety of standard sizes and colors. They are the preferred option for parts that need to perform reliably and endure intense applications. Our precision cast 70a durometer polyurethane sheets offer exceptional cut and tear resistance for most impact applications.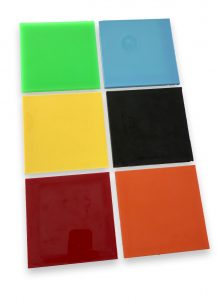 The physical properties of all of the polyurethane sheets we manufacture offer unbeatable quality that makes them second to none on the market. With our 70a durometer polyurethane sheets, you can be certain of urethane products that offer exceptional resistance to wear, corrosion, abrasion, and chemicals.
Also, our 70a durometer sheets are renowned for their excellent performance ability which allows them to maintain their optimal efficiency even after long years of service. It doesn't matter what the conditions of the environment of application is, our 70a sheets have been tested and proven to be able to withstand the unfavorable environment as well as weather extremities.
Having been in the business of producing quality urethane products for more than thirty years, as well as boast among our manufacturing team, a group of professionals who are the best at what they do. Clients and prospects can always count on us to meet their requirements for polyurethane sheets with perfection regardless of the specific requirements of the application. For over 30 years we have focused on using speed and precision to manufacture the highest quality industrial cast urethane parts to our customers. A particular strength is the breadth of our in-house capabilities such as urethane compression molding and grinding urethane parts which, when combined with our extensive experience, enables us to deliver tight tolerance custom urethane parts while maintaining the quality control and cost-effectiveness our customers require. The tests are performed according to an established set of standards provided by an accredited testing organization such as the Society for Testing and Materials (ASTM) who define the procedures in detail. Plan Tech is also a registered defense contractor with the DLA U.S. Dept of Defense – Cage Code: 0CLU6.
Are you interested in 70a Durometer Polyurethane Sheets? Please Contact us so we can help solve your requirements and work with you on your specific application!