80 Durometer Urethane Sheets are one of our standard urethane sheet specs. They are made in several colors such as natural, blue, royal blue, red, green, yellow, orange, peach, brown, gray, white and black. We can also produce custom colors upon request.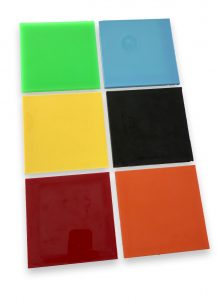 Like all other urethane sheets made in our state of the art in-house machine shop. Our team of engineers who rank among the best in the industry applies both speed and precision which allow us to be meet the high volume demands of our numerous customers within a short period and without compromising quality.
Our thickness tolerance range from ± 0.030″ to ± 0.045″ for standard sizes with seamed sheets available for larger sizes. We at Plan Tech specialize in providing industry-leading solutions to meet your most challenging problems, and we back this capability with outstanding customer service and competitive pricing. Making affordable one-of-a-kind 80 durometer urethane sheets are just one of the many ways we cater to your individual needs.
We also keep an extensive stock of standard cast 80 durometer urethane sheets so that our clients can receive speedy delivery upon order. Other standard cast urethane sheets can be created in custom sizes to eliminate any waste from drop-offs. Polyurethane resin is considered versatile because it can be used to produce a wide variety of industrial parts, from urethane molded bearings to urethane coated rollers. This is possible because the urethane resin can be processed to great extremes, which can customize physical properties such as the durometer and elasticity. In many cases, it's produced in a liquid form and can be poured into aluminum molds also known as cast urethane. There are many advantages to polyurethane resins. They are known for their chemical, oil, and grease resistance, and are typically excellent at resisting abrasion and, as such, are not easily torn. This can explain why they are often used to produce synthetic rubbers.
Are you interested in 80 Durometer Urethane Sheets? Please Contact us so we can help solve your requirements and work with you on your specific application!