Abrasion resistant polyurethane rubber sheets have proven to be one of the polyurethane products that has stood the test of time. These abrasion-resistant polyurethane rubber sheets offer exceptional durability, easy usability as well as other properties (like weather and chemical resistance) that are equally second to none.
Like all of the high-quality polyurethane products manufactured at Plan Tech, our team of engineers (who boast outstanding technical depth) apply 30 plus years of experience during the production of our abrasion-resistant rubber sheets.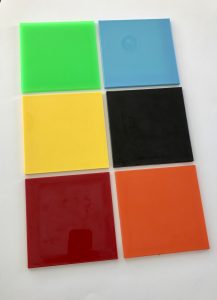 The application of speed and precision has enabled us to consistently manufacture top-class products, and also allow us to meet the high volume demands of our numerous clients in record timing. With the state of the art in-house machine shop at Plan Tech that is fully equipped with top of the line machinery, you can count on our team of experts to successfully handle your abrasion-resistant polyurethane parts from design to finished product.
Plan Tech manufactures the highest quality industrial cast urethane parts to our customers. A particular strength is the breadth of our in-house capabilities such as urethane compression molding and grinding urethane parts which, when combined with our extensive experience, enables us to deliver tight tolerance custom urethane parts while maintaining the quality control and cost-effectiveness our customers require. The tests are performed according to an established set of standards provided by an accredited testing organization such as the Society for Testing and Materials (ASTM) who define the procedures in detail. Plan Tech is also a registered defense contractor with the DLA U.S. Dept of Defense – Cage Code: 0CLU6.
Our engineers are renowned for turning simple ideas or sketch into finished products that boast world-class quality which has been ranked best in the industry for as long as possible. When it comes to meeting customer demands and ensuring maximum satisfaction, we are second to none in the United States of America and the world beyond. So, regardless of the volume or quality of abrasion-resistant rubber sheets, you may require for your business, you can rely on us for satisfactory delivery.
Are you interested in Abrasion Resistant Poly Rubber Sheets? Please Contact us so we can help solve your requirements and work with you on your specific application!