Abrasion-resistant polyurethane tubes that are on offer in our company are cast to meet any requirement. At Plan Tech we make use of state-of-the-art processing equipment and advanced molding techniques to manufacture professional-grade abrasion resistant polyurethane tubes for all types of industries.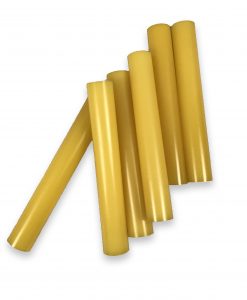 Our standard abrasion resistant tubes are not just abrasion resistant but also chemical and corrosion resistant and can be custom made for specific applications. Our abrasion resistant tubes are made with unique materials that can easily be water-jet cut into custom parts. This abrasion resistant tube offers very consistent thicknesses throughout the entire tube.
Our team of talented engineers has also developed a multi hardness or dual durometer abrasion resistant rubber tubes which can be cast in custom colors, durometer, and hardnesses.
It is important to understand that as technology and machines continue to change and evolve, our business and engineering team continues to stay current with the trends and developments, all in order to create custom abrasion resistant rubber tubes and machinery solutions that best meet the needs of our customers.
Due to the integration of this new highly sophisticated technological equipment and delivery systems, our cast process offers quicker turnaround times once your order is placed. For over 30 years we have focused on using speed and precision to manufacture the highest quality industrial cast urethane parts to our customers. A particular strength is the breadth of our in-house capabilities such as urethane compression molding and grinding urethane parts which, when combined with our extensive experience, enables us to deliver tight tolerance custom urethane parts while maintaining the quality control and cost effectiveness our customers require. The tests are performed according to an established set of standards provided by an accredited testing organization such as the Society for Testing and Materials (ASTM) who define the procedures in detail.
Are you interested in Abrasion Resistant Polyurethane Tubes? Please Contact us so we can help solve your requirements and work with you on your specific application!