Antistatic urethane sheets are among the various urethane that parts find applications in different industries in the world over. We manufacture antistatic urethane sheets in our cast polyurethane facility and if required machined at our in-house machine shop. We utilize only the first-rate polyurethane materials from internationally renowned resin producers for the production of our antistatic urethane sheets to ensure they are of premium quality.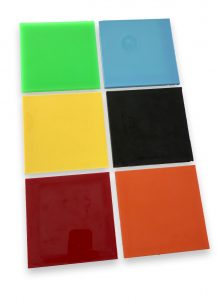 Our team of technicians has the technical know-how to manufacture the antistatic urethane sheets in a variety of configuration. Therefore, you can rest assured of finding any profile of antistatic sheets you seek for your application from our standard line of antistatic urethane sheets. And you can depend on Plan Tech's technicians to turn your drawing, sketch or idea of antistatic sheets into a premium quality product. The physical properties of our antistatic polyurethane sheets is superior to those of most other brands in the industry. Little wonder they are a well-loved favorite for most of our customers who have repeatedly commented on the remarkable ability of our antistatic urethane sheets to resist wear, abrasion, corrosion as well as chemicals. So, if what you need for your application are antistatic sheets that offer high-performance ability and remarkable durability, then we are the go-to company that can provide you with configurations that will meet the requirements of your application.
For over 30 years we have focused on using speed and precision to manufacture the highest quality industrial cast polyurethane parts to our customers. A particular strength is the breadth of our in-house capabilities which, when combined with our extensive experience, enables us to deliver tight tolerance cast polyurethane parts while maintaining the quality control and cost effectiveness our customers require. Whether you are a start-up company or global leader, we can add value to your products with our strong engineering support, polyurethane chemistry experience and constant focus on meeting all delivery requirements. Our rapid prototyping capabilities have also received particularly positive feedback – we frequently go from "Print to Part" in 10-15 business days!
Please Contact us regarding more information on antistatic urethane sheets!