Black urethane sheets are designed and manufactured in a large range of options at Plan Tech. Our black urethane sheets are used in many industries and can be machined or made into a variety of accessories and spare parts. This is because they offer remarkable resistance to wear, heat, corrosion, abrasion, harsh chemicals, and solvents.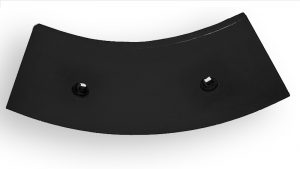 At Plan Tech, our team of technicians are equipped with application techniques and state of the art facility that has earned Plan Tech the respect and admiration of its clients and competitors around the world. Manufacturing black urethane sheets require expertise and vast knowledge in the production of urethane sheets which is why our team are dedicated to constant research and development of quality preparation method before and during the manufacturing process. Each year Plan Tech produces thousands of black sheets that are ISO.
We can produce precision cast black rubber sheets from both polyether and polyester urethanes. Our custom molded urethane division can accurately cast black urethane sheets at standard film thicknesses of 1/8″, 3/16″ and 1/4″. These black polyurethane sheets can be formulated in a wide range of hardness to replace both soft and hard rubber and to extend the durability of the part. Plan Tech a leader in cast urethane manufacturing, process's urethane additives from the world's leading chemical companies. Whether its enhanced lubricity for high abrasion resistance applications or for anti-static wheels for shoppers who don't want to be zapped touching a metal cart. Having more than 30 years experience in the polyurethane industry provides Plan Tech the specific knowledge of incorporating polyurethane additives:
FDA Urethane Additives: Eriez POLYMAG® a leading manufacturer of Metal Detector systems, allows urethane molders to produce FDA Metal Detectable and X-Ray Visible urethane parts for food contact applications that can satisfy varying levels of detectability. Acceptable for repeated contact with food under section #177.21000, subpart F. Can be used in continuous and repetitive contact with dry, aqueous and fatty foods. Typical features of these polyurethanes include outstanding abrasion resistance, high tensile and tear strength, and excellent load bearing capabilities.
Are you interested in Black Urethane Sheets? Please Contact us so we can help solve your requirements and work with you on your specific application!