Custom polyurethane tubing is available in our cast polyurethane manufacturing facility and cut at our specialty machine shop. Made in any hardness and designed even for the most demanding applications. We create them using high-quality polyurethane prepolymers from renown chemical suppliers around the world. As such we produce high-performance custom polyurethane tubing for any application or industry.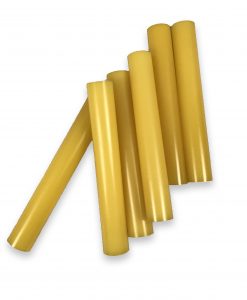 Plan Tech also offers custom formulations that meet specific application as well as FDA dry or wet food approval. Our in-house machining capabilities are almost unlimited; we can provide tight tolerances and a ground finish to custom polyurethane tubing. When specialty parts are needed, we can also manufacture dual durometer polyurethane tubes and custom shapes.
Our custom rubber tubing is available in both ester & ether formulations and operating temperatures from -95 degrees F to plus 185 degrees F. Plan Tech's custom urethane tubing is resistant to weathering, tearing, abrasion, corrosion, kinking, impact and radiation exposure.
Our team of engineers can produce and supply any size or number of custom rubber tubing with tolerances. Custom polyurethane tubing can be designed to be totally flexible in one area with dampening or sealing characteristics and also rigid in other areas allowing for outstanding impact and abrasion resistance. They can be heat sealed, fabricated, coiled or bonded. They are NSF certified and are made in the USA. Plan Tech strives to use the latest in design software technology for the designing of complex urethane molds. We utilize SolidWorks to design all of our open face and compression molds per customer specifications. When we have completed our design that has been approved by the customer we machine them using CAMWorks at our in-house machine shop. This creates a faster "concept to production" environment to produce superior parts for our customers. Below is a list of the software used for designing urethane molds:
GrabCAD: GrabCAD is a startup that has created a free cloud-based collaboration solution that helps engineering teams manage, view and share Cad files. GrabCAD is used by companies big and small to support the design of physical products of all sorts – from basic screws to jet engine brackets at GE, to robotics that zap germs.
Are you interested in cast Custom Polyurethane Tubing? Please Contact us so we can help solve your requirements and work with you on your specific application!