Custom urethane sheets manufactured by Plan Tech is made from polyurethane elastomers; a material for tough impact and abrasion applications. Custom urethane sheets are available in a very broad hardness range as a result of the durometer and physical properties of urethane.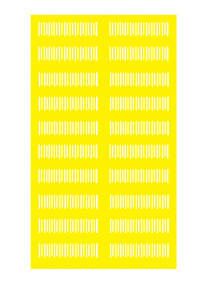 Custom urethane sheets are excellent in resisting wear, corrosion, and abrasion. They can withstand a harsh environment and maintain their optimal performance ability even after many years of being regularly used.
Plan Tech manufactures custom urethane sheets with features such as:
Standard hardness:60A,70A,80A,90A
Standard thickness: 0.020"-0.375" (can be adjusted to meet your specific requirement)
FDA approved formulas for Dry applications
Standard color: natural( we manufacture other colors based on your specification)
Standard sizes: Quarter (48"x36"), Half (48"x72"), full (48"x144")
Standard and custom durometer ranging from 25 shores 00-50 shore 00, 20A to 95A, 50D-70D.
Large sized sheets can be custom manufactured and still maintain tight tolerances when crimped together
Different types of custom urethane sheets manufactured by Plan Tech includes the precision urethane sheet which can is used for cutting surface, protective curtains, gaskets, windows, chute liners, conveyor skirting and flapper doors and the standard urethane sheeting which is used for forming pads, chute liners and as a media blast material. Please contact us today for information concerning your custom urethane sheets. Some other benefits of polyurethane are:
BONDING ONE MATERIAL TO ANOTHER MATERIAL
You do want to look for a product that can be bonded to other products, and no other material allows for such bonding better that Urethane materials. Fortunate for you that Plan Tech allows for bonding of any type of material example; aluminum or steel. Such bonding ability cannot be expected with Silicon, UHMW, and Nylon.
EXTREME TENSILE, TEAR STRENGTH AND ABRASION RESISTANCE
Before you purchase any material, make sure it is capable of holding up extremely to tensile stress and has a high-performance tear strength as well as resistance to abrasion. You certainly wouldn't find such capabilities in Silicon, UHMW and Nylon materials. But you can trust Plan Tech polyurethane products to offer such quality performance.
Please Contact us for further details about custom urethane sheets!