Dry Film Urethane Wheels produced by the team of world-class engineers at Plan Tech are one of the best you will find in the industry. Our technicians always put in a great deal of concentration and design expertise at great speed which allows us to consistently meet the numerous demands of our customers at a very fast turnaround without compromising quality.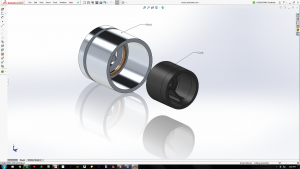 Plan Tech's dry film urethane wheels offer exceptional physical properties such as their remarkable resistance to wear, abrasion chemicals and corrosion etc. The dry film polyurethane wheels produced in our fully equipped state of the art in-house machine shop also offer excellent durability with their outstanding ability to maintain maximum efficiency even after years of service.
With our engineers who rank among the best in the industry and our over 30 years' experience of manufacturing dry film polyurethane wheels, prospects and customers can count on us to turn their ideas or sketch into world-class dry film wheels. So, if you have searched without any real success for a company where your dry film poly project can be perfectly handled, then Plan Tech is the ideal choice you seek. Bring your dry film wheels project to us and you will be wowed by the professional manufacturing of our custom polyurethane parts.
Whether you are a start-up company or global leader, we can add value to your products with our strong engineering support, urethane polymer experience and constant focus on meeting all delivery requirements. Our rapid prototyping capabilities have also received particularly positive feedback – we frequently go from "Print to Part" in 10-15 business days!
Everything we manufacture is MADE IN THE USA and our production capabilities include:
In-house custom mold manufacture
Waterjet cut urethane parts
Are you interested in cast dry film urethane wheels? Please Contact us so we can help solve your requirements and work with you on your specific application!