Dual pipe urethane rollers manufactured by Plan Tech are used to support, stabilize, protect and guide pipeline sections during road and river crossings. They are also used to protect the exterior part of the pipeline drag sections and crossings. Plan Tech uses the best in house tooling in the manufacture of dual pipe rollers.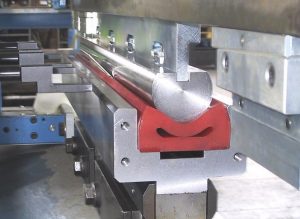 Our dual pipe rubber rollers and other urethane rollers manufactured by Plan Tech are made in different sizes, bearings, color and diameter ratings to meet standard requirement. We ensure that the right load-bearing capacity, widths, and bore sizes are applied during the production process.
With over 30 years of experience, Plan Tech offers you the best services when it comes to the manufacture of dual pipe polyurethane rollers.
Our products are:
Energy saving
Cost-effective
Reduces noise and vibration dampening
Resistant to harsh chemicals, corrosion, abrasion and high temperature
Durable and safe for operational purposes.
Our in-house urethane molding capabilities give us the ability to provide our customers with cost-effective tooling. It helps in the reduction of production time from receipt of order to final delivery and we use advanced technologies to ensure your order meets all critical dimensions. We provide our customers with the best quality dual pipe rubber rollers available on the market. The inactive or downtime of your company can cost you shortage in production as well as man-hours if you settle for anything less than a superior product material.
So what exactly should you take into consideration when deciding what material to purchase? The following should help answer the above question.
SHOCK ABSORBING AND SOUND DAMPENING
You can say goodbye to the issues of sound reduction and shock absorbing with Plan Tech urethane. You certainly can't do same with Silicon, UHMW, and Nylon due to the significant difference in their capabilities.
Are you interested in cast Dual Pipe Urethane Rollers? Please Contact us so we can help solve your requirements and work with you on your specific application!