Film Processor Urethane Rollers are manufactured at Plan Tech from High-quality materials produced by world-renowned chemical companies. Like all other urethane products produced in our state of the art in-house machine shop. Our team of engineers who rank among the best in the industry apply both speed and precision which allow us to be meet the high volume demands of our numerous customers within a short period and without compromising quality.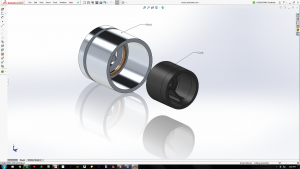 The physical properties of the Film Processor Urethane Rollers we manufacture offer unbeatable quality that makes them second to none you can find anywhere else on the market. With our Film Processor Urethane Rollers, you can be certain of urethane products that offer remarkable resistance to wear, corrosion, chemicals and abrasion.
Also, our Film Processor Urethane Rollers are renowned for their excellent performance ability which allows them to maintain their optimal efficiency even after long years of service. It doesn't matter what the conditions of the environment of application is, our Film Processor Urethane Rollers have been tested and proven to be able to withstand unfavorable environment as well as weather extremities.
Having been in the business of producing first-rate quality urethane products for more than three decades, as well as boast among our manufacturing team, a group of technicians who are the best at what they do. Customers and prospects can always count on us to meet their requirements for Film Processor Urethane Rollers with perfection regardless of the specific requirements of the application. The advantages of urethane far outweigh those of metals and plastics. It isn't a questionable fact that metal parts wear out three times faster than urethane materials. Check the list for some of the advantages urethane holds over metal and plastic below:
Urethane vs Metals and Plastics
The elastomeric memory of urethanes is second to none; they have the ability to regain their initial size regardless of the rigidness at which they are extended or stretched to a significant extent. Whereas many plastics and metals can't regain their original size having been extended beyond their breaking point or elastic limit.
Are you interested in Film Processor Urethane Rollers? Please Contact us so we can help solve your requirements and work with you on your specific application!