Fire retardant urethane is an additive we mix directly into our high-quality urethane prepolymer. Due to the nature of this additive, only 60A to 75D products are offered. While most additives degrade some physical properties of the prepolymer fire retardant additive does not effect any of the physical properties.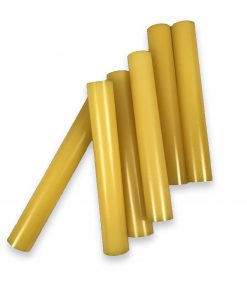 All material spec sheets are available on file upon request to ASTM testing standards, this information is vital when choosing high damage applications such as a bumper that compression set is critical. One of our customers for fire retardant urethane parts supplies an elevator company with a wheel. These wheels simply guide a cable that operates the elevator, in the event of a fire every second matters.
Plan Techs fire retardant urethane wheels will not only outperform rubber but will last longer if an event as such were to happen. Not only do our wheel last longer they potentially save a life. From a simple sketch or an existing part Plan Tech and reproduce just about any size cast urethane part with rapid prototyping available.
Any hardness is also available for special applications. Most custom cast urethane parts can be molded and shipped within just a couple of weeks. Producing urethane parts is what we have been doing for 3 decades and it can be done on a short timeline. If Flame Retardant Urethane and short lead times are important, consider specifying Plan Tech cast urethane parts for your next application!
Please Contact us for further details regarding Flame Retardant Urethane Parts!