Friction Urethane Rollers are one of the many urethane products that are utilized across different sectors and for obvious reasons every user or potential users of these Friction Urethane Rollers always look out for those that offer top quality.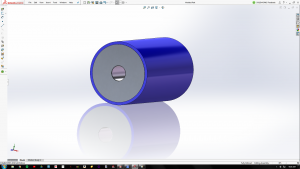 At Plan Tech, our rollers do not only offer top quality but are second to none in the entire United States. We only utilize the best of raw materials from globally recognized chemical companies to guarantee topnotch quality.
With the availability of world class machinery in our state of the art machine shop and the exceptional technical expertise of our team of engineers, we have become the go-to company where all needs for friction urethane rollers are met with perfection. Our friction polyurethane rollers can be relied upon for their outstanding ability to resist abrasion and reduce the coefficient of friction. No other friction urethane rollers in the industry can better resist wear, chemicals, corrosion and withstand harsh weather conditions like those designed and manufactured at Plan Tech.
To top it all, our friction rubber rollers are capable of maintaining their optimal efficiency even after years of usage which makes them good value for money. Bring your idea, sketch or sample of friction rollers to us today and let us turn your imagination into a perfect product. For over 30 years we have focused on using speed and precision to manufacture the highest quality industrial cast urethane parts to our customers. A particular strength is the breadth of our in-house capabilities such as urethane compression molding and grinding urethane parts which, when combined with our extensive experience, enables us to deliver tight tolerance custom urethane parts while maintaining the quality control and cost effectiveness our customers require. The tests are performed according to an established set of standards provided by an accredited testing organization such as the Society for Testing and Materials (ASTM) who define the procedures in detail.
Are you interested in cast Friction Urethane Rollers? Please Contact us so we can help solve your requirements and work with you on your specific application!