High-density urethane rods are ideal for making sturdy patterns with well-defined surface detail and a high-quality surface finish. They require high precision in order to ensure that they are of premium grade quality.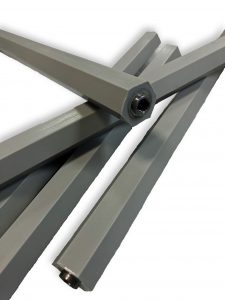 The high-density polyurethane rods which we manufacture in our fully equipped in-house machine shop are produced with world-class cutting machinery. We utilize only the best urethane materials from internationally known chemical producers, and our consistent use of speed and precision has allowed us to maintain a high-quality profile even when producing in high volume.
Our high-density urethane rods offer tough cutting and are available in different colors, shapes, and durometer. They also have remarkable physical properties such as their impressive ability to resist wear, corrosion, abrasion, and chemicals. Our high-density rubber rods have been tried in environments with harsh conditions, and they were able to maintain their high-performance ability. With our state of the art machinery and the technical know-how of engineers, we are capable of producing high-density urethane rods that meet the demand of any application.
We are capable of handling your high-density urethane rods from design to finished product in a very fast turnaround. Therefore, bring your idea, sketch, drawing or CAD to us, and we would manufacture a top-grade product that will meet your requirements and exceed your expectations. Having more than 30 years experience in the polyurethane industry provides Plan Tech the specific knowledge of incorporating polyurethane additives:
Anti-Static Urethane Additives:  Lubrizol's Lanco Stat LI 100® additives dissipate static electricity in urethane wheels and custom parts. Since 1928 Lubrizol has engineered products worldwide and with rapid response and excellent customer service. Lubrizol has built a reputation in high-performance additives such as Lanco Stat LI 100® for industries worldwide.
Superior Abrasion Resistance Additives: Plan Tech is a leading cast polyurethane supplier that also has a custom line of additives. One of the most commonly used additives is Armorglide providing superior abrasion resistance for high use applications.
Are you interested in High-Density Urethane Rods? Please Contact us so we can help solve your requirements and work with you on your specific application!