High-performance urethane sheets are designed for high abuse wear items in applications requiring a high endurance material for some of the most demanding applications. Urethane is a great choice when searching for a high-performance material at low cost with rapid turn around.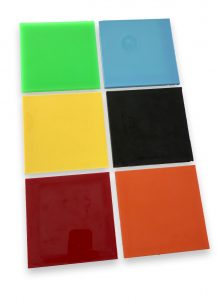 Often times we cast high-performance urethane sheets for manufacturing facilities that will cut our polyurethane material into thousands of parts for a low-cost alternative vs buying OEM replacement parts. Cast from world leading polyurethane manufacturers Plan Tech has the ability to cast high-performance urethane sheets almost any size or thickness with what we like to call our hot molding strip table.
Our production table was custom made with one thing in mind, open casting high-performance urethane sheets. The table consists of a frame with a sliding fence to set the desired width and length of urethane sheet. This gives Plan Tech the ability to rapidly produce thousands of polyurethane sheets each year for the most demanding applications. Tight tolerance or large volumes of high-performance urethane sheets can also be open cast and manufactured at Plan Tech.
Each batch of high-performance urethane material may be tailored to suit for the application. Plan Tech also has a variety of additives that we can modify the physical properties of each high-performance urethane sheets. Even after years of abuse in any weather climate urethane will outperform similar material 3:1. Plan Tech Inc, headquartered in Loudon, NH manufactures custom molded cast polyurethane parts for industry. For over 30 years, we have combined speed and precision to manufacture the highest quality industrial cast polyurethane parts. Plan Tech has an outstanding team of dedicated employees with exceptional talents and industry-leading expertise. We are very proud of the "company we keep." Our customers include many Fortune 500 companies, most of whom have been customers for 20+ years. Their drive to become industry leaders has helped us do the same.
Please Contact us for further details regarding high-performance urethane sheets!