Hydraulic polyurethane seals are precision urethane that is cast by our world-class team of engineers in our well equipped in-house machine shop. Our engineering team utilizes the state of the art cast polyurethane facility in our machine shop for the manufacture of our hydraulic polyurethane seals to ensure the best quality. We pour the urethane into a mold to make the part and machine it using the sophisticated machinery in our shop. Our hydraulic seals offer remarkable resistance ability and are capable of resisting wear, chemicals, corrosion, and abrasion. And we have special additives which we add to enhance their physical properties even further.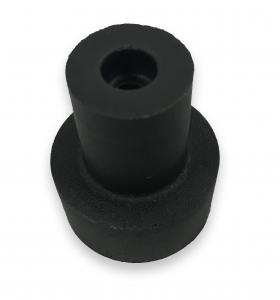 We understand the vital role which quality products play in the business of our numerous customers, and that is why we always apply speed and precision to the production of our hydraulic urethane seals as we do with all our urethane parts. With our world-class facility and the exceptional technical prowess of our team of engineers, we are capable of casting hydraulic polyurethane seals in different hardness. So, no matter the profile of hydraulic polyurethane seals you require for your application, you can rest assured of finding your specification from our line of standard hydraulic polyurethane seals. No other brand in the industry boasts better technical resources and facilities to hand produce your hydraulic polyurethane seals project than us.
One important factor about cast urethane parts is that the composition of the parts can easily be manipulated. You can choose whether you want an end product that is rigid, flexible or something that is even similar to rubber with a gummy texture. Our cast urethane parts are even able to be customized by color and additional add-ons (cores/hardware). While black cast urethane parts are the norm, we can make them white, blue, yellow, safety orange, green, etc. Additionally, you can choose whether you want the finishing to be smooth, shiny, or even a custom finish.
Please Contact us for further details about cast Hydraulic Polyurethane Seals!