Large urethane couplings are one of our specially designed products at Plan Tech. They are readily available upon request and are currently one of the best on the market. There are so many factors to consider when selecting a shaft coupling. Product engineers recommend that you prioritize factors based on their primary application.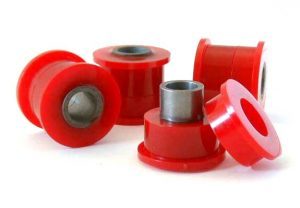 It is important to note that no one type of urethane coupling can provide the universal solution to all coupling problems; this is why we make a good number of designs available, each possessing construction features to accommodate one or more types of application requirements.
Some of the major factors to consider during while selecting large urethane couplings are:
Shaft Misalignment
Torsional Flexibility
Torque and Horsepower
Rotational Velocity Error
Lateral and Axial Flexibility of Couplings
Backlash, and Service Conditions.
Also, the type of coupling, size of coupling, bore types and shaft attachment options are also important considerations. Our team of talented engineers will not just balance cost of the coupling but will manufacture large urethane couplings that will boost the performance and life cycle of your machinery. Your design priorities, application, and requirement will also be considered during the production process.
We apply strict quality control processes and make use of the latest technology to monitor our large urethane couplings at every stage of the production process. Most importantly we manufacture our large urethane couplings under strict confidentiality agreements with our clients; respecting any and all patents on the products they have designed and given us the opportunity to produce.
SHOCK ABSORBING AND SOUND DAMPENING
You can say goodbye to the issues of sound reduction and shock absorbing with Plan Tech urethane. You certainly can't do same with Silicon, UHMW, and Nylon due to the significant difference in their capabilities.
RESISTANCE TO OZONE AND OXYGEN
Where Silicon, UHMW, and Nylon will fail you in resisting Ozone and Oxygen, Plan Tech's polyurethane's will efficiently do the opposite – which is, resist Ozone and Oxygen.
Please Contact us for further details about large urethane couplings!