Lined urethane pipes produced at Plan Tech are globally recognized as the perfect solution for conveying fluids under extreme conditions. For over three decades, a lot of businesses and companies across the US and the world over have been relying on Plan Tech to meet their lined urethane pipes requirements.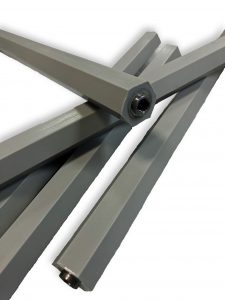 And for over that period of time, we have never failed in providing our customers with the very best of lined urethane pipes that the industry has to offer. Like the world-class products we have consistently made available for our numerous clients over the years, we also offer them world-class customer service as well as provide professional support.
It, therefore, isn't a surprise that Plan Tech has become the go-to company where the needs for lined urethane pipes and every other urethane product are satisfactorily met. So, if what you are looking for is a place where you can get the best value for your order or purchase of lined urethane pipes, then you can end your search.
At Plan Tech, we have all it takes to meet the requirements of your lined urethane pipes application requirements. From our world-class in-house machine shop that is well equipped first-rate types of machinery our customer care staff that are always ready to offer you their services and our team of engineers with immeasurable experience as well as exceptional technical expertise. Bring your lined urethane pipes idea to us, and we would transform your concept into the perfect product with a great degree of precision.
While abrasion is often just seen as abrasion, there are specific movements that cause those fractures, nicks and bumps. Was it due to a fluke bump in the process? Something sliding on the custom part? Or something of high velocity that hit the part's surface? While urethane is well suited to prevent against nearly all types of abrasion, it is best suited for the following:
       Sliding Abrasion
       Impingement Abrasion
These specific types of abrasions can really diminish the effects of your custom parts. Fortunately going with custom urethane parts is a viable, cost effective option that is incredibly resistant to abrasion.
Are you interested in cast lined urethane pipes? Please Contact us so we can help solve your requirements and work with you on your specific application!