Machinable polyurethane of high-quality materials suited to fit any application is what we produce here at Plan Tech. Making use of state-of-the-art processing equipment and advanced molding techniques to produce professional-grade machinable polyurethane parts for all types of industries.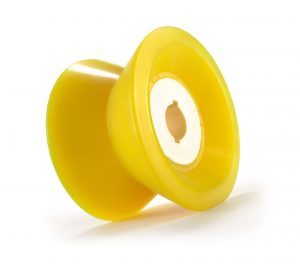 Our in-house machine shop is equipped with some of the best equipment set to manufacture machinable polyurethane that will provide optimal performance and functionality during application. Expect machinable urethane parts that possess lining integrity and are abrasion, corrosion, chemical and heat resistant. With a quick turn around on quotes and orders as our top priority, our team of talented engineers will work with you to help develop the right machinable polyurethane parts for your specific need.
With over 30 years of experience, we are sure to design any machinable polyurethane part you throw at us. Worn polyurethane parts cause a decline in the productivity rate of your factory. At Plan Tech, high-quality is a standard; we offer custom formulated machinable polyurethane that is suitable for extreme environments or applications. So anytime you need parts that you want to fit securely with no gaps, our machinable rubber parts are the right solution.
Over the years our specialty polyurethane has been used with great success throughout the country and the world at large. Plan Tech also has an outstanding team of dedicated employees with exceptional talents designing and manufacturing urethane molded parts. We also are very proud of the "company we keep." Our customers include many Fortune 500 companies, most of whom have been customers for 20+ years. Their drive to become industry leaders has helped us do the same. A particular strength is the breadth of our in-house capabilities such as urethane compression molding and grinding urethane parts which, when combined with our extensive experience, enables us to deliver tight tolerance custom urethane parts while maintaining the quality control and cost effectiveness our customers require. The tests are performed according to an established set of standards provided by an accredited testing organization such as the Society for Testing and Materials (ASTM) who define the procedures in detail.
Are you interested in machinable polyurethane parts? Please Contact us so we can help solve your requirements and work with you on your specific application!