Molded urethane handle grips manufactured at Plan Tech are produced from the best of polyurethane materials. Our team of engineers who rank among the best in the industry, boast years of experience in producing top-notch urethane products.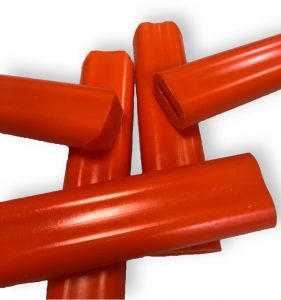 No doubt polyurethane is a world class raw material; still, our technicians leave no stone unturned in ensuring the Molded Urethane Handle Grips manufactured at Plan Tech are second to none in quality. At Plantech, we boast an in-house machine shop that is fully-equipped with sophisticated machinery which allows our team of experts to produce Molded Urethane Handle Grips that are renowned in the sector for their high-level of efficiency, durability, and tolerance.
To ensure we consistently produce world-class Molded Urethane Handle Grips, we only utilize first grade materials that are produced by manufacturers who are leaders in their sectors. Also, our team of engineers consistently apply speed and precision during the manufacture of all our products. Therefore, like all our esteemed customers, you can count on the Plan Tech team to meet your high volume demands in record timing and with maximum accuracy. Our Urethane Handle Grips do not only provide the properties mentioned above, they are also capable of withstanding extreme weather conditions.
So, if what you seek are Molded Urethane Handle Grips that offer outstanding physical property such as remarkable resistance to chemicals, wear, and abrasion, then the Molded Urethane Handle Grips at Plan Tech is what you need. Whether you are a start-up company or global leader, we can add value to your products with our strong engineering support, urethane polymer experience and constant focus on meeting all delivery requirements. Our rapid prototyping capabilities have also received particularly positive feedback – we frequently go from "Print to Part" in 10-15 business days. Everything we manufacture is MADE IN THE USA!
Are you interested in cast Molded Urethane Handle Grips? Please Contact us so we can help solve your requirements and work with you on your specific application!