Nip urethane rollers are used for laminating sheets in combination with film adhesive, wet adhesives or parts covered with contact cement or hot melt glues. Plan Tech manufactures nip urethane rollers with high-grade polyurethane materials, our nip urethane rollers come in different sizes and can be custom made on to your specifications. Our nip urethane rollers are built by a team of experienced engineers and are of Superior bonding technology, FDA dry formula (i.e. FDA complaint) and can be produced to a variety of colours.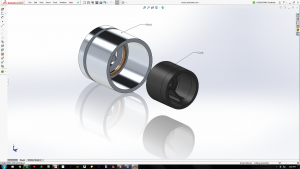 Plan Tech nip urethane rollers are made from 100 percent pure urethane and can provide reliable performance even in high-stress applications.  We usually test the products using various parameters, this method of testing helps us manufacture products with high level performance.
Plan Tech manufactures Nip urethane rollers and other urethane rollers that:
Reduces noise
Resistant to variations in temperatures
Resistant to wear, abrasion, chemicals, oil and tearing
Provide a high load bearing capabilities
Extend the life of the machinery.
Plan Tech also manufactures other type of urethane rollers such as flat taper rollers, V-rollers, Idler rollers, ringer rollers, feed rollers, multiple crown rollers, including our custom made shaped urethane rollers. A large number of industries make use of this material.
Just a few of the industries benefiting from the high performance of polyurethane parts:
Agricultural Sector
Another industry benefiting from polyurethane parts is the agricultural market where urethane parts are applied in the production of high-quality products like cotton doffers, elevator buckets, and urethane crane wheels.
Paper industry
Polyurethane parts are very important to the paper market. They are used in the manufacture of different paper products including lump-breaker rolls, press rolls, reel rolls, etc.
Are you interested in nip polyurethane rollers? Please Contact us so we can help solve your requirements and work with you on your specific application!