No crush urethane rollers are high precision urethane products that find use in a wide range of industries. They are manufactured by us in our world-class cast polyurethane manufacturing facility and our in-house machine shop that is well-equipped with state of the art machinery. Like all our other urethane parts or products, we only make use of high-quality urethane materials for the manufacture of our no crush urethane rollers to ensure they are of top-grade quality. And we always apply speed and accuracy which allow us to maintain consistency both in quality and our ability to meet the high-volume demands of our various clients.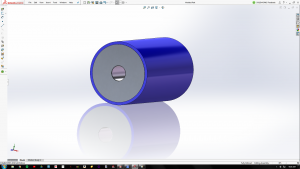 Our no crush urethane rollers boast superior physical properties which is evident in their impressive ability to resist wear, corrosion, abrasion, and chemicals. Our engineering team has the technical ability to cast no crush urethane rollers in different shapes and sizes that will meet the requirement of any application. We pour the urethane into a mold to make the part and then machine it using our state of the art urethane facility. So, it doesn't matter the type of application you require a no crush urethane rollers for, you demand on us (with our over 30 years' experience of manufacturing only the best in quality urethane parts) to meet your demands with perfection.
Plan Tech a leader in cast urethane manufacturing, process's urethane additives from the world's leading chemical companies. Whether its enhanced lubricity for high abrasion resistance applications or for anti-static wheels for shoppers who don't want to be zapped touching a metal cart. Having more than 30 years experience in the polyurethane industry provides Plan Tech the specific knowledge of incorporating polyurethane additives. Whether you are a start-up company or global leader, we can add value to your No Crush Urethane Rollers with our strong engineering support, polyurethane experience and constant focus on meeting all delivery requirements.
Please Contact us for further details about our No Crush Urethane Rollers!