Pipeline Polyurethane Pigs produced at Plan Tech rank among the best you would find across the width and breadth of America as well as all over the world. Our engineers who are part of the industry's finest boast years of experience in producing urethane products such as our Pipeline Polyurethane Pigs. We design our pipeline pigs in such a manner that they can remarkably resist abrasion and chemicals as well as withstand different forms of impacts regardless of the applications.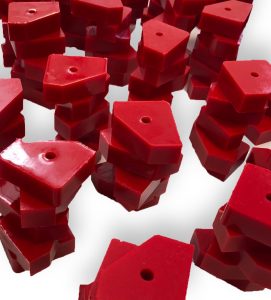 Having been in the business of satisfying thousands of industrial clients in the pipeline sector for over 3 decades and counting, we have grown to become the go-to brand that you can trust to produce Pipeline Polyurethane Pigs of different sizes and shapes that will meet the requirements of your business.  All you have to do is to provide us with the idea or design of Pipeline Polyurethane Pigs you want, and we will turn your imagination or sketch work into a perfect product that will aid your business to reduce downtime and improve efficiency.
Consistently meeting and exceeding the needs of our esteemed and numerous customers require, is and will always be our priority. Our team of engineers utilizes the sophisticated machinery in our state of the art in-house machine shop to manufacture urethane products that stand apart from those of other brands in the industry.
So if you have tried the rest without satisfaction, Plan Tech is ready to help you take your Pipeline Polyurethane Pigs business to the next level that will help to make your brand stand out from others in your sector. While abrasion is often just seen as abrasion, there are specific movements that cause those fractures, nicks and bumps. Was it due to a fluke bump in the process? Something sliding on the custom part? Or something of high velocity that hit the part's surface? While urethane is well suited to prevent against nearly all types of abrasion, it is best suited for the following:
       Sliding Abrasion
       Impingement Abrasion
These specific types of abrasions can really diminish the effects of your custom parts. Fortunately going with custom urethane parts is a viable, cost effective option that is incredibly resistant to abrasion.
Are you interested in cast Pipeline Polyurethane Pigs? Please Contact us so we can help solve your requirements and work with you on your specific application!