Pipeline urethane pigs are produced at Plan Tech to meet both the qualitative and quantitative demands of our numerous and esteemed customers.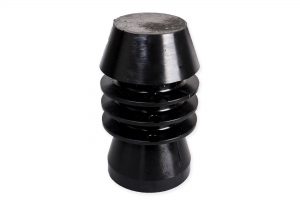 For over 30 years, we have been manufacturing pipeline urethane pigs at the highest quality possible. Our ability to maintain consistency in quality and meet the high volume demands of our many customers from the world over boils down to our application of quality, speed and precision during the manufacturing phase of our products.
With our pipeline urethane pigs, you can be certain of getting the best value for your money because the pipeline pigs we cast at Plan Tech offer physical properties that are second to none in superiority when compared to those of other brands in the industry. Our pipeline urethane pigs are immune to harsh application conditions and they offer remarkable durability such that they are capable of performing at their efficient best even after being used for a long period.
It may also interest you to know that no other brand in the industry can boast a team of technicians that can perfectly handle your pipeline urethane slugs project from design to finished products that will exceed your expectation better than we can at Plan Tech. Bring your pipeline pigs' project to us today and let us wow you with our superior level of expertise. Plan Tech a leader in cast urethane manufacturing, process's urethane additives from the world's leading chemical companies. Whether its enhanced lubricity for high abrasion resistance applications or for anti-static wheels for shoppers who don't want to be zapped touching a metal cart. Having more than 30 years experience in the polyurethane industry provides Plan Tech the specific knowledge of incorporating polyurethane additives:
Superior Abrasion Resistance Additives: Plan Tech is a leading cast polyurethane supplier that also has a custom line of additives. One of the most commonly used additives is Armorglide providing superior abrasion resistance for high use applications.
Are you interested in cast Pipeline Urethane Pigs? Please Contact us so we can help solve your requirements and work with you on your specific application!