Polyurethane bed liners are used to protect pick-up trucks/ vehicles. The fact that polyurethane is incredibly flexible, abrasion/corrosion resistance, and has a remarkable impact strength makes it a go-to material for the best bed liners on the market. However, their effectiveness is solely dependent on the material and the formula utilized. At Plan Tech our team of engineers with over 30 years of experience ensures that the best formulations are used in order to get the desired performance.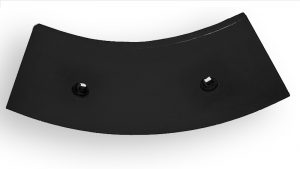 High-quality polyurethane formulas are used in during our production process, making us the go-to company for the very best polyurethane bed liners. Being made from the best available raw material, our rubber bed liners offer superior physical properties that make us one of the leading brands in the industry.
Our rubber bed liners have a much-improved resistance to wear and can outlast other conventional materials as much as four times. We make sure that our bed liners have high load-bearing properties which enable it to carry heavy load or equipment, it is also non-marking, and do not absorb water. We are focused on using speed and precision for manufacturing the highest quality polyurethane bed liners for our clients and customers. Our bed liners come in different sizes and can be custom made on to your specifications. Plan Tech strives to use the latest in design software technology for the designing of complex urethane molds. We utilize SolidWorks to design all of our open face and compression molds per customer specifications. When we have completed our design that has been approved by the customer we machine them using CAMWorks at our in-house machine shop. This creates a faster "concept to production" environment to produce superior parts for our customers. Below is a list of the software used for designing urethane molds:
Siemens NX: Siemens NX was formerly known as NX Unigraphics or usually just UG, is an advanced high-end CAD/CAM/CAE software package originally developed by Unigraphics. NX software helps you design, simulate and manufacture better products faster by enabling smarter decisions in an integrated product development environment. NX is the Industry's most integrated, flexible and efficient solution for product design, engineering and manufacturing.
Are you interested in cast Polyurethane Bed Liners? Please Contact us so we can help solve your requirements and work with you on your specific application!