Polyurethane belting possess more exceptional elastic memory than rubber, and they also have higher abrasion resistance, which is why they are widely used for power transmission and load conveyance.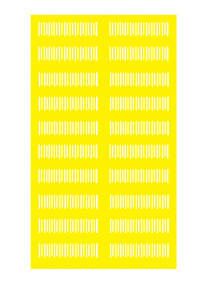 Plan Tech provides a comprehensive range of high quality polyurethane belting. These belts are high precision urethane products that find use in a good number of industries today. They are designed and manufactured by us in our world-class in-house machine shop that is fully-equipped with sophisticated machinery and equipment.
We apply strict quality control processes that make use of the latest technology to monitor our polyurethane belting at every stage of the production process. Most importantly, we manufacture our polyurethane belts under strict confidentiality agreements with our clients.
Our focus is on the needs of our customers at all times. We use our knowledge to build durability into our polyurethane belts – to make sure you never have to worry about the risk of mechanical failure.
We have a team of dedicated, experienced engineers, chemists and sales personnel to help you in the development of your polyurethane belts from start to finish. We also have a wide range of other proven polyurethane products that will help you get more life out of your equipment or machinery. Polyurethane is very similar to a rubber or plastic. Unlike nylon or UHMW, urethane can be compounded to produce very soft parts, as low as 20A Durometer, or up to very hard, 75D Durometer. Polyurethane is ideal in high demand applications were normal rubber would fail. The directory of test methods for cast urethane parts that are specified by ASTM are (a specific test method could vary):
Resilience by Verticle Rebound:  (ASTM D2632) Resilience of a rubber compound is a measurement of how elastic it is when exposed to various stresses. Measurement of a material's resilience can assist engineers and scientists with choosing the right material for a given application.
Are you interested in Polyurethane Belting? Please Contact us so we can help solve your requirements and work with you on your specific application!