Polyurethane car bumpers are one of our extensive varieties of polyurethane products. Over the years Plan Tech's polyurethane car bumpers have become the go-to product for most auto enthusiasts and hobbyists around the country. This is mainly because of its incredible durability and our custom mold making capabilities. Cracks and dents on your car bumpers are a worry of the past with our polyurethane car bumpers. They are practically unbreakable and are manufactured to meet precise fitment.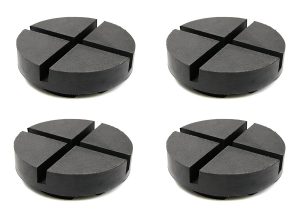 Our team of engineers utilizes the highest quality molds and fabrication techniques with some of the most advanced injection molding technologies to ensure that each polyurethane car bumpers fits your vehicle perfectly (this includes the tabs and drilling indentations on every part). With precise fitment comes easy installation and that is what we guarantee. Each of our polyurethane car bumpers comes ready for prep and offers a hassle-free installation process.
Our urethane car bumpers can also be custom made and designed to meet your desired specification. From sleek to aggressive, no matter your style, taste or design – we've got you covered. Our entire polyurethane car bumpers are made with superior quality designed to be impact resistant and can take a good hit with little or no damage. Below are some of the benefits and advantages of polyurethane:
Oil and Chemical Resistance
Like their abrasion resistance ability, the properties of polyurethane materials are highly capable of resisting oil and chemicals. This enables them to maintain stability (with minimal swelling) in water or oil etc. If you are looking for elastomer materials to use in subsea, then polyurethanes should be your ideal choice.
Affordable manufacturing process
Productions such as prototypes as well as one time products or one-off parts are often manufactured using polyurethanes.
Polyurethane Resilience
Resilience is generally a product of hardness. Polyurethanes are the perfect choice for elastomer applications that can absorb shock. They have a high vibration frequency or outstanding ability for quick recovery. Their remarkable resilience ensures polyurethanes are very tough materials.
Please Contact us for further details or to answer your questions about cast polyurethane car bumpers!