Polyurethane caster wheels are one of the products we specialize in producing at Plan Tech. Over the years, we have perfected the art of producing polyurethane caster wheels, and now our team of highly talented engineers can easily and promptly manufacture polyurethane caster wheels that meet the requirements of a wide range of applications.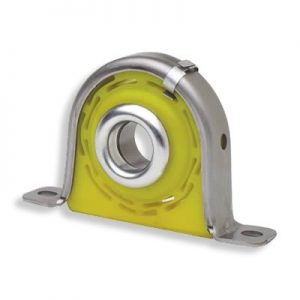 Our polyurethane caster wheels can be used on almost any factory floor, and that is why it is increasingly becoming a popular choice in industrial applications. With its impressive shock absorbing feature, it cushions the ride and absorbs bumps from uneven terrain. It offers a load bearing capacity that is second to none and also helps with floor protection. Our polyurethane caster wheels have resistance to corrosion, solvents, and certain chemicals, and as such can help to prolong the life of your industrial wheel. The quality of the material and process we utilize doing the production of our polyurethane caster wheel is what assures a long life cycle of the product. The strength and breadth of our in-house capabilities do not only guarantee high-quality polyurethane caster wheels but also gives us an edge when it comes to high volume production.
Below are some of the benefits and advantages of polyurethane caster wheels:
Filling the Gap Between Rubber and Plastic
Polyurethanes are outstandingly able to withstand more loads than rubber because they are harder than rubber and yet more flexible than plastics. Their flexibility is accountable for their strength and remarkable ability to resist impact.
Abrasion Resistance
Polyurethane Caster Wheels are the perfect choice for applications against severe wear regardless of low temperature. For some decades now, they have been the most used materials for environments that are highly abrasive owing to their super ability to resist abrasion. No other form of elastomers, metals, and plastics has a better abrasion resistance than polyurethanes. Their abrasion resistance ability is rated to be 10 times better than what other materials can provide.
Oil and Chemical Resistance
Like their abrasion resistance ability, the properties of polyurethane materials are highly capable of resisting oil and chemicals. This enables them to maintain stability (with minimal swelling) in water or oil etc. If you are looking for elastomer materials to use in subsea, then polyurethanes should be your ideal choice.
Affordable manufacturing process
Productions such as prototypes as well as one time Polyurethane Caster Wheels or one-off parts are often manufactured using polyurethanes.
Polyurethane Resilience
Resilience is generally a product of hardness. Polyurethanes are the perfect choice for elastomer applications that can absorb shock. They have a high vibration frequency or outstanding ability for quick recovery. Their remarkable resilience ensures polyurethanes are very tough materials.
Please Contact us for further details or to answer your questions about cast Polyurethane Caster Wheels!