Polyurethane compliance rollers produced by Plan Tech are manufactured from the very best polyurethane materials from renowned chemical producers who are leaders in their industry. And we cast polyurethane compliance rollers in our fully equipped world-class in-house machine-shop using our state of the art urethane facility. Our exceptionally talented team of engineers who oversee the manufacturing process take every detail into consideration in ensuring that the polyurethane compliance rollers we produce are of top grade quality.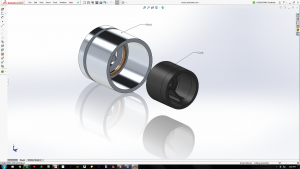 We cast the urethane into a mold to make the part, and we machine the urethane in our machine shop using our urethane facility that is one of the largest in America to ensure that the compliance rollers we use are of unbeatable quality. For over 3o years, we have been manufacturing only the best in quality polyurethane rollers using speed and precision to maintain consistency in quality and that the product in high volume at a fast turnaround.
With our team of engineers who have the technical prowess to manufacture urethane parts that meet the demand of any application, you can depend on us to produce polyurethane compliance rollers of any specification the will meet the requirement of your application. Our polyurethane compliance rollers exceptional physical property such as the impressive ability of our rollers to resist wear, abrasion corrosion and chemical. So, no matter what your polyurethane compliance rollers needs are, you can be assured we the go-to company that can provide you with compliance rollers suitable for your application.
At Plan Tech we have a specialized machine shop that includes CNC Lathes, Mills and Grinders for machining cast urethane parts. We also have manual mills as well as a sheet metal and welding area. In addition, we have a Flow Waterjet with 48×96 inch sheet capabilities and can cut a list of materials like Polyurethane, Steel, Stainless Steel, Aluminum, Carbon fiber, and most plastics.
Please Contact us for further details regarding molding Polyurethane Compliance Rollers!