Polyurethane decoking pigs are used to remove "decoking pigs". Decoking pigs refers to hard deposits such as coke in fired heaters. Plan Tech specializes in the manufacture of polyurethane decoking pigs, bi-directional pigs fitted with discs, omnidirectional pigs fitted with cups and custom made polyurethane pigs.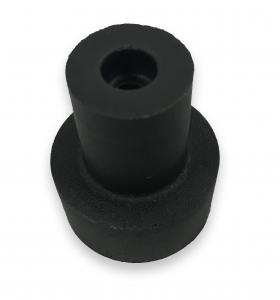 The use of poly decoking pigs allows you to carry out maintenance activities such as burner inspection, refractory works, and tube inspection, etc which in turn helps to reduce downtime and increase productivity.
Benefits of Plan Tech poly decoking pigs:
Guaranteed "Inner Tube–life"
360o cleaning coverage
Can negotiate 90 and 180 bends
Performs in harsh environments
Moves with less force
Durable, flexible and chemical resistant
Highly aggressive to remove decontamination
Deposits are removed to prevent blockage
Environmental friendly
FDA food grade approved materials available
Easy to clean and light to handle
Effective maintenance prolongs the life span of the polyurethane decoking pigs
Plan Tech's decoking pigs are developed in any size or shape and are made to meet the needs of our clients and customers. We are also available for custom made polyurethane decoking pigs and other polyurethane related products. Plan Tech a leader in cast urethane manufacturing, process's urethane additives from the world's leading chemical companies. Whether its enhanced lubricity for high abrasion resistance applications or for anti-static wheels for shoppers who don't want to be zapped touching a metal cart. Having more than 30 years experience in the polyurethane industry provides Plan Tech the specific knowledge of incorporating polyurethane additives:
Enhanced Abrasion Resistance Urethane Additives: Inhance Technologies continually advances our unrivaled expertise in transforming commodity and engineering plastics and composites into high-performance materials. Add Inhance Product series particles to polyurethanes, epoxies, rubber, and other polymers to create composites that capture the unique benefits of UHMWPE without the processing difficulties posed by virgin UHMWPE. These benefits include superior abrasion resistance, reduced coefficient of friction.
Are you interested in cast Polyurethane Decoking Pigs? Please Contact us so we can help solve your requirements and work with you on your specific application!