Polyurethane modular liners that are manufactured in our fully equipped state of the cast polyurethane facility and in-house machine shop at Plan Tech are skillfully cast by our highly experienced engineers in such a way that makes it easy for the products to be arranged into any pattern of wear.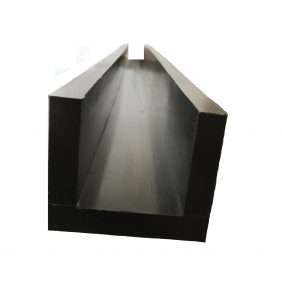 If what you're looking for are polyurethane modular liners that are suitable for a variety of applications such as high wear chutes, transfer points, feed liners, and screen discharge – then you're at the right place. Our utilization of only the best polyurethane's available on the market and the use of world class machinery for the production of our polyurethane modular liners gives them superior physical and chemical properties. It, therefore, isn't a surprise that our polyurethane modular liners are known in the industry to rank among one of the leading brands that offer the highest protection against wear.
During production, our remarkable team of engineers always apply speed and precision – both of which have not only allowed us to maintain the consistency of our manufacturing process and quality of our polyurethane modular liners but have also allowed us to meet the quantitative demands of our numerous clients at a very fast turnaround.
Polyurethane is a name synonymous with versatility. The mechanical properties of polyurethane unique elastomer can be manipulated and separated through polymeric creativity making problem-solving easy with a high-performance ability that is second to none. The benefits and advantages of this material are limitless.
Below are some of the benefits and advantages of polyurethane:
Affordable manufacturing process
Productions such as prototypes as well as one time products or one-off parts are often manufactured using polyurethanes.
Polyurethane Resilience
Resilience is generally a product of hardness. Polyurethanes are the perfect choice for elastomer applications that can absorb shock. They have a high vibration frequency or outstanding ability for quick recovery. Their remarkable resilience ensures polyurethanes are very tough materials.
Are you interested in cast modular liners? Please Contact us so we can help solve your requirements and work with you on your specific application!