Polyurethane motor shaft couplings are one of the most popular polyurethane products manufactured in our in-house polyurethane manufacturing facility. In order for a polyurethane motor shaft couplings to be efficient (depending on its application), it should have a low friction surface, high chemical resistance and should not absorb liquid. Our polyurethane motor shaft couplings offer all these features and even more.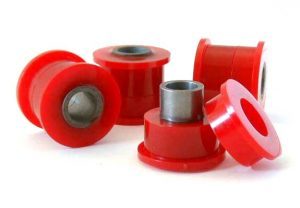 As a custom molder and manufacturer of poly motor shaft couplings, our customer's specification can be easily met. Our team of in-house engineers has access to our world-class facility, and as such, they are able to carry out precision grinding, grooving, and profiling. From conception to completion, our urethane motor shaft couplings are made to exceed the expectations of our customers.
Our urethane motor shaft couplings have proven to outperform other materials in demanding dynamic applications as they are super abrasion resistant, flexible yet resists cuts and tears, and can be molded to any shape and size that suits the client's application.
Bear in mind that we stock a large collection of rubber motor shaft couplings in order to deliver quality customer service. So no matter your industry, Plan Tech is ready to add value to your business by providing you with the best motor shaft couplings the industry has to offer. Polyurethane is very similar to a rubber or plastic. Unlike nylon or UHMW, urethane can be compounded to produce very soft parts, as low as 20A Durometer, or up to very hard, 75D Durometer. Polyurethane is ideal in high demand applications were normal rubber would fail. The directory of test methods for cast urethane parts that are specified by ASTM are (a specific test method could vary):
Tear Strength:  (ASTM D624) Tear resistance (tear strength) is a measure of how well a material can withstand the effects of tearing. It is a useful engineering measurement for a wide variety of materials by many different test methods.
Are you interested in Polyurethane Motor Shaft Couplings? Please Contact us so we can help solve your requirements and work with you on your specific application!