Polyurethane pigs are one of the several specialty products that are cast and produced by the team of technicians in the fully equipped state of the art cast polyurethane facility and in-house machine shop at Plan Tech. They are industrial products that are used to carry out various functions such as cleaning in pipelines.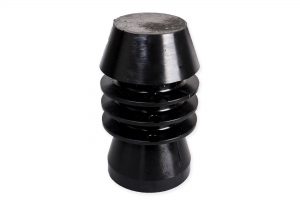 The fact that they can be used for performing different operations in a pipeline means they have to be made in the highest quality possible and that's where our 30 plus-year-old specialty polyurethane comes in. At Plan Tech, aside from the fact that we boast one of the best engineering teams in the industry and utilizes first-rate modern types of machinery for the production of all our products. We also utilize the very best of raw materials that are manufactured by top chemical companies that are well known globally.  Therefore, our polyurethane pigs can be relied upon to offer superior physical properties such as remarkable resistance ability against abrasion, wear and chemicals as well as outstanding durability and optimal efficiency even after long service years.
With over 30 years' experience of manufacturing top quality urethane products, it is no surprise we are one of the go-to companies in the industry where all urethane needs can be met or exceeded. Plan Tech a leader in cast urethane manufacturing, process's urethane additives from the world's leading chemical companies. Whether its enhanced lubricity for high abrasion resistance applications or for anti-static wheels for shoppers who don't want to be zapped touching a metal cart. Having more than 30 years experience in the polyurethane industry provides Plan Tech the specific knowledge of incorporating polyurethane additives:
Enhanced Abrasion Resistance Urethane Additives: Inhance Technologies continually advances our unrivaled expertise in transforming commodity and engineering plastics and composites into high-performance materials. Add Inhance Product series particles to polyurethanes, epoxies, rubber, and other polymers to create composites that capture the unique benefits of UHMWPE without the processing difficulties posed by virgin UHMWPE. These benefits include superior abrasion resistance, reduced coefficient of friction.
Are you interested in cast Polyurethane Pigs? Please Contact us so we can help solve your requirements and work with you on your specific application!