Polyurethane pipeline pigs are manufactured at Plan Tech with the satisfaction of our numerous customers and pipeline operators around the world.
Interestingly, we have been extremely successful in meeting our clients' needs both quantitatively and qualitatively over the past three decades. As is customary of us, we go the extra mile to ensure we purchase and make use of only first-rate raw materials providing the best physical properties with our polyurethane pipeline pigs and other custom polyurethane parts.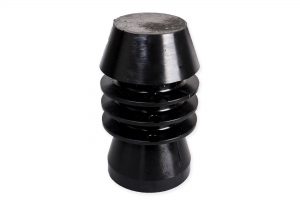 The rubber pipeline pigs we have manufactured have been tested and proven to possess outstanding physical properties that enable them to successfully stand the test of time. So, if what you are looking for are polyurethane pipeline pigs that can remarkably resist wear, corrosion, and chemicals. Our pipeline pigs that can withstand harsh conditions and maintain their optimal efficiency even years of application, then you are at the right place.
With our polyurethane pipeline pigs, you can rest assured that you are purchasing a product that can provide 100% protection for your valuable assets. We manufacture our Pipeline Pigs in different configurations that can meet the requirements of just about any application. Also, our team of dedicated, experienced technicians, chemists, and sales personnel are readily available to help you in the development of your polyurethane pipeline pig from start to finish. For over 30 years we have focused on using speed and precision to manufacture the highest quality industrial cast urethane parts to our customers. A particular strength is the breadth of our in-house capabilities such as urethane compression molding and grinding urethane parts which, when combined with our extensive experience, enables us to deliver tight tolerance custom urethane parts while maintaining the quality control and cost effectiveness our customers require. The tests are performed according to an established set of standards provided by an accredited testing organization such as the Society for Testing and Materials (ASTM) who define the procedures in detail.
Are you interested in cast Polyurethane Pipeline Pigs? Please Contact us so we can help solve your requirements and work with you on your specific application!