Polyurethane rebound stops have high strength with good elasticity and abrasion resistance due to the presence of polyurethane. Plan Tech manufactures some of the best cast polyurethane rebound stops, our engineers put in their years of experience to ensure that a high-performance material is produced.
Why choose Plan Tech cast polyurethane rebound stops?
Some unique benefits of Plan Tech's cast polyurethane rebound stops:
High temperature up to 120oC
Excellent electrical insulator for potting or encapsulating applications.
Low tooling/mold costs for small or large quantity production runs
High resistance to grease, oils, and harsh chemicals
Resistance to mold, mildew, or fungus growth
Remain flexible at low temperatures (this means they can withstand thermal shock and sudden drops in temperature)
Moist vapor transmission for poromeric applications
Resistant to radiation
Resistant to severe abrasion
Variable durometers from 60-96 Shore A
High resistant to dynamic stressing
High resilience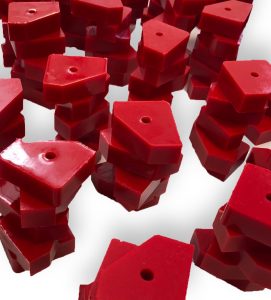 At Plan Tech, our cast urethane rebound stops are made to be suitable for both wet and dry environment and can be formulated to have impressively high–frequency vibration (between 40% to 70%) or low-frequency vibration (ranging from 10% to 25%) depending on the application. Plan Tech a leader in cast urethane manufacturing, process's urethane additives from the world's leading chemical companies. Whether its enhanced lubricity for high abrasion resistance applications or for anti-static wheels for shoppers who don't want to be zapped touching a metal cart. Having more than 30 years experience in the polyurethane industry provides Plan Tech the specific knowledge of incorporating polyurethane additives:
Enhanced Abrasion Resistance Urethane Additives: Inhance Technologies continually advances our unrivaled expertise in transforming commodity and engineering plastics and composites into high-performance materials. Add Inhance Product series particles to polyurethanes, epoxies, rubber, and other polymers to create composites that capture the unique benefits of UHMW without the processing difficulties posed by virgin UHMWPE. These benefits include superior abrasion resistance, reduced coefficient of friction.
Are you interested in cast Polyurethane Rebound Stops? Please Contact us so we can help solve your requirements and work with you on your specific application!