Polyurethane rod suppliers around the world can attest to the quality of our products and the superior finish of our polyurethane rods. Plan Tech's polyurethane rods are an all-around product well suited for various applications and are used in several industries around the world.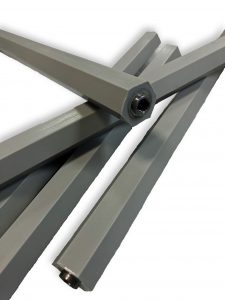 Mostly used as a replacement for rubber components, our polyurethane rods will provide a noticeable upgrade in the performance of your machinery over other traditional materials. With a long history of outstanding quality, Plan Tech has been one of the leading polyurethane rod suppliers with an extensive selection of rubber rods for our customers. Our products are constructed in adherence to the highest standards, boasting of resistance against chemicals and oils as well as various weather conditions.
Sizes stocked from, 6mmDia to 80mmDia x 1200mm standard length or cut. Larger diameter rods with colors are also available upon request. With our highly trained and experienced engineers that work closely with our customers, we ensure that we understand your specifications, and we oversee every stage of the process – from early blueprints through to conclusion and production.
When you require high-quality polyurethane rod products, look no further than Plan Tech, one of the top polyurethane rods suppliers in the United State of America. Plan Tech has an outstanding team of dedicated employees with exceptional talents designing and manufacturing urethane molded parts. We also are very proud of the "company we keep." Our customers include many Fortune 500 companies, most of whom have been customers for 20+ years. Their drive to become industry leaders has helped us do the same.
Whether you are a start-up company or global leader, we can add value to your products with our strong engineering support, urethane polymer experience and constant focus on meeting all delivery requirements. Our rapid prototyping capabilities have also received particularly positive feedback – we frequently go from "Print to Part" in 10-15 business days! Everything we manufacture is MADE IN THE USA!
Are you interested in finding qualified polyurethane rod suppliers? Please Contact us so we can help solve your requirements and work with you on your specific application!