Polyurethane rubber tubes are manufactured by Plan Tech in different custom or standard sizes. Our polyurethane rubber tubes combine the shock absorbing qualities of rubber with the tear resistant ability of plastic. They are excellent for high-tension applications such as conveyor belts; they can also be used for high-wear applications such as cutting surfaces, liners, and bumpers.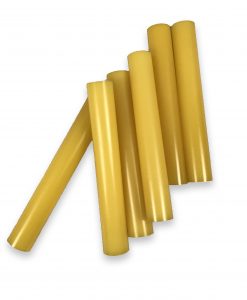 All our polyurethane rubber tubes are manufactured from concept to actual production with the highest quality at our facility and even after repetitive compression or abuse, they are known to maintain their cushioning ability. Engineers recommend using Plan Tech's tubes as seals, jackets, and insulation in areas where rubbing and scrapping could cause wear on other conventional materials such as rubber.
Other advantages held by our polyurethane rubber tube over those of other brands include outstanding resistance to wear, abrasion, chemicals, and corrosion, etc. Our polyurethane rubber tube can also be heavily relied upon for their remarkable ability to withstand extreme weather as well as unfavorable environmental conditions.
We have them available in different forms, sizes and durometer. Also, our technicians are highly versed when it comes to producing a polyurethane rubber tube that meets the specific requirements of our esteemed customers. For over 30 years we have focused on using speed and precision to manufacture the highest quality industrial cast urethane parts to our customers. A particular strength is the breadth of our in-house capabilities such as urethane compression molding and grinding urethane parts which, when combined with our extensive experience, enables us to deliver tight tolerance custom urethane parts while maintaining the quality control and cost effectiveness our customers require. The tests are performed according to an established set of standards provided by an accredited testing organization such as the Society for Testing and Materials (ASTM) who define the procedures in detail.
Are you interested in cast Polyurethane Rubber Tubes? Please Contact us so we can help solve your requirements and work with you on your specific application!