Polyurethane screening media are one of the several urethane products that require a high level of precision and at Plan Tech, they are manufactured to meet the requirements of any application.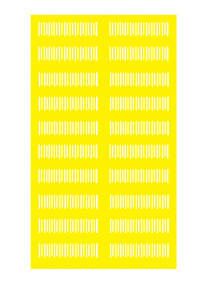 To allow us meet the demands of our numerous customers both quantitatively and qualitatively on a consistent basis, we always apply speed and precision during the manufacturing phase of our polyurethane screening media. We also make sure to utilize only raw materials that offer the best of quality which allows our engineers who are the best at what they do to cast polyurethane screening media that are second to none in the industry in terms of quality.
At Plan Tech understand that the environmental conditions of some areas of application can impair the efficiency of urethane screening media. As a result, our team of engineers pay attention to every detail as well as go over the board while producing our screen media to ensure that the finished product boast superior physical properties that can withstand varying conditions.
So, if what you seek are polyurethane screening media that remarkably resist wearing, abrasion, and chemicals, etc. or rubber screening media that are capable of functioning at their optimal best even when been applied in areas with harsh conditions, then you are at the right place. The inactive or downtime of your company can cost you shortage in production as well as man-hours if you settle for anything less than a superior product material.
So what exactly should you take into consideration when deciding what material to purchase? The following should help answer the above question.
BONDING ONE MATERIAL TO ANOTHER MATERIAL
You do want to look for a product that can be bonded to other products, and no other material allows for such bonding better that Urethane materials. Fortunate for you that Plan Tech allows for bonding of any type of material example; aluminum or steel. Such bonding ability cannot be expected with Silicon, UHMW, and Nylon
Are you interested in cast Polyurethane Screening Media? Please Contact us so we can help solve your requirements and work with you on your specific application!