Polyurethane sheets are an organic polymer formed by reacting an isocyanate with a polyol in the presence of a catalyst and other additives. The polyurethane sheets come in various forms such as standard urethane sheet, cast urethane sheet, water clear urethane, and precision urethane sheet, which are all manufactured at Plan Tech. They are widely chosen in the manufacturing industry as a result of variations in mechanical and physical properties.
Some features of polyurethane sheets include:
High-density rigid sheet
Lower density flexible and rigid foam
Load-bearing
Environmental resistance
Excellent insulation properties
High abrasion
Hardness properties
Custom color
Can withstand high pressure
Wide range of stiffness or hardness
Application of polyurethane sheets
Polyurethane sheets are used as:
High – performance adhesives and sealants
Seals, gaskets and carpet underlay
Elastomeric wheels and tires
Rigid foam insulation
High resiliency flexible foam seating
Flexible to hard plastic components
Linings
Forming pads
Media blast material
Plan Tech manufactures varieties of sheets of different sizes, color, and textures. Our polyurethane sheets are available in different durometers 60A, 70A, 80A, 90A, etc., custom polyurethane sheets are also available based on your choice, specifications, and preference.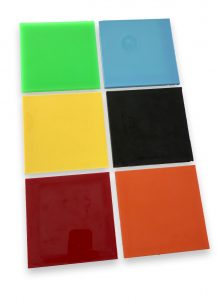 Plan Tech a leader in cast urethane manufacturing, process's urethane additives from the world's leading chemical companies. Whether its enhanced lubricity for high abrasion resistance applications or for anti-static wheels for shoppers who don't want to be zapped touching a metal cart. Having more than 30 years experience in the polyurethane industry provides Plan Tech the specific knowledge of incorporating polyurethane additives:
Enhanced Abrasion Resistance Urethane Additives: Inhance Technologies continually advances our unrivaled expertise in transforming commodity and engineering plastics and composites into high-performance materials. Add Inhance Product series particles to polyurethanes, epoxies, rubber, and other polymers to create composites that capture the unique benefits of UHMWPE without the processing difficulties posed by virgin UHMWPE. These benefits include superior abrasion resistance, reduced coefficient of friction.
We also incorporate when specified:
UV Protection Urethane Additives: Ferro is a leading global supplier of ultraviolet UV protection technology-based functional coatings and color solutions in urethane products protecting color pigments for urethane industries that are heat stable, lightfast, and chemical and weather resistant.
Are you interested in polyurethane sheets? Please Contact us so we can help solve your requirements!