Polyurethane tube sizes are designed to serve a broad range of industries with a variety of applications. At Plan Tech, we create polyurethane tube sizes of several diameters, lengths, colors, and thickness. To ensure complete functionality of what is available in our facility, custom formulations are required to produce polyurethane tube sizes for the specific application it is intended.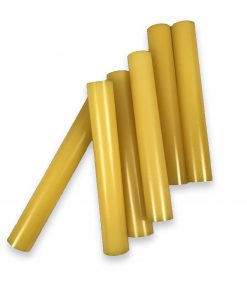 Our polyurethane tube sizes are custom molded as ordered – from simple to complex molds, we can handle it all. The outer and inner diameters of the tube can be infinitely varied depending on the requirement. Our rubber tube sizes are readily available for you to choose.
With our state of the art in-house machine shop that is fully equipped with sophisticated materials and with our team of engineers whose technical expertise is second to none in the industry, our numerous clients are assured of topnotch quality. Now, to ensure we do not compromise quality for quantity and vice-versa, our technical team always apply speed and precision during the production of our rubber tube sizes.
Because of the benefits of polyurethane, it has become the preferred alternative to conventional materials. Since we produce our tube with polyurethane, they offer superior abrasion and impact resistance to rubber and plastic. They are lightweight when compared to metal or aluminum. They provide excellence resilience and will rebound back to their original shape far beyond that of metals or plastics. Polyurethane is very similar to a rubber or plastic. Unlike nylon or UHMW, urethane can be compounded to produce very soft parts, as low as 30A Durometer, or up to very hard, 75D Durometer. Polyurethane is ideal in high demand applications were normal rubber would fail. Polyurethanes are formed by reacting a polyol (an alcohol with more than two reactive hydroxyl groups per molecule) with a diisocyanate or a polymeric isocyanate in the presence of suitable catalysts and additives. Because a variety of diisocyanates and a wide range of polyols can be used to produce polyurethane, a broad spectrum of materials can be produced to meet the needs of specific applications.
Are you interested in various custom Polyurethane Tube Sizes? Please Contact us so we can help solve your requirements and work with you on your specific application!