Polyurethane vacuum chucks are among the urethane products that are produced with a high level of precision. And they are one of the specialty products we manufacture in our world-class in-house machine shop using speed and accuracy which allow us to allow us to meet high volume demand without compromising quality. Like all our other urethane parts or products, our team of engineers who rank among the best industry considers every detail in making sure the finished polyurethane vacuum chucks we offer are of unbeatable standard.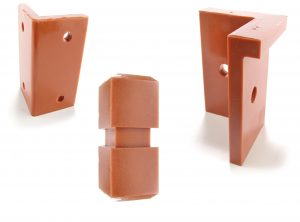 We produce them using our cast urethane facility that happens to be one of the largest in the United States which also demands a high level of precision. Our urethane vacuum chucks offer exceptional wear resistance, as well as impressive ability to resist abrasion corrosion and chemical. Our polyurethane vacuum chucks are also renowned for their outstanding capacity to withstand the harsh environment, and they can be depended on for their exceptional durability.
No other brand in the industry can manufacture polyurethane vacuum chucks that have the capability of performing at their optimal best even after years of being continuously applied. Our team of engineers has the technical know-how to polyurethane vacuum chucks of any specification and which offers a performance ability that is second to none. For over 30 years we have focused on using speed and precision to manufacture the highest quality industrial cast urethane parts such as polyurethane vacuum chucks to our customers. A particular strength is the breadth of our in-house capabilities such as grinding urethane parts which, when combined with our extensive experience, enables us to deliver tight tolerance custom urethane components while maintaining the quality control and cost effectiveness our customers require. The tests are performed according to an established set of standards provided by an accredited testing organization such as the Society for Testing and Materials (ASTM) who define the procedures in detail.
Please Contact us for further details regarding machining cast polyurethane vacuum chucks!