Precision urethane sheets are cast at Plan Tech using rotational force for the most demanding tolerances. Precision urethane sheets are ideal for high demand applications were normal rubber and similar materials would fail. Being able to cast precision urethane sheets without any secondary process is a great way to create an inexpensive replacement for OEM parts with a higher level of quality.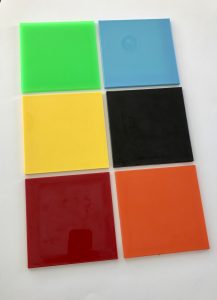 Precision urethane sheets will measure 20'' by 70'' long with a tolerance of +/-.010 on any sheet thickness up to ½''. Metric or custom thickness dimensions are no problem for us! We also have the ability to water jet the finished custom cast precision urethane sheet that will often time's one sheet will yield 1000's of parts creating an inexpensive way to make replacement OEM parts. Urethane has a unique ability to absorb an impact and return to its original shape even after years of repeated abuse while resisting most chemicals exposed to the parts. Precision urethane sheets are also non-marking, non-conducting and has excellent tensile strength, compression strength, impact resistance, tear strength, and elastic memory properties.
Precision urethane sheets are a high-performance material suitable for just about every demanding application where traditional rubbers were once installed. All colors, all duros with a variety of additives can be added to enhance wear properties, add lubricity, UV stabilized, flame retardant, or to reduce static build up. A metal detectable additive can also be added for FDA requirements.
Making parts that effectively incorporate a metallic or non-metallic component requires a superior method for achieving a bond between the urethane and the substrate. Here at Plan Tech, we have developed preparation methods to consistently apply specially formulated urethane adhesives. Our proprietary equipment for cleaning, preparation, automated adhesive spray application and automated drying ensures a consistently high-strength bond between the urethane and the substrate.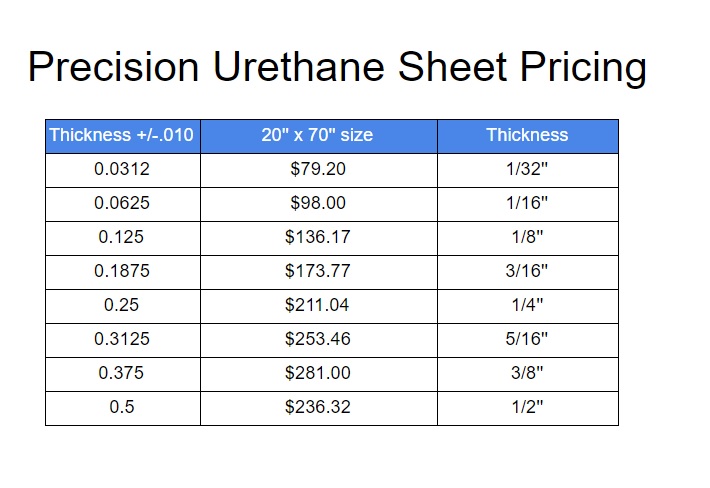 Please Contact us for further details regarding custom cast precision urethane sheets!