Precision urethane tubes as their name suggests, are one set of urethane parts or products that require 100% accuracy. And as a result, we apply speed and accuracy during the manufacturing process of our precision urethane tubes which allow us to manufacture the product to premium standards. Also, our utilization of high-quality urethane materials from globally recognized chemical or resin producers, plus the technical capabilities of our engineering team makes it possible for us to produce our precision urethane tubes in different sizes, colors and durometers.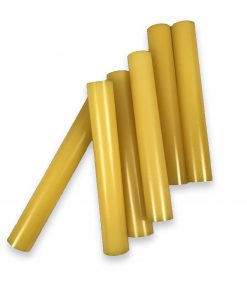 Therefore, whether you are looking for precision urethane tubes that will suit your application or you have a design, sketch or idea of the precision tubes you need, we are the go-to company where that can provide you with the solution you seek. Our precision urethane tubes are capable of impressively resisting wear, abrasion, corrosion, and chemicals. They also can withstand harsh environment as well maintain their optimal performance capability even after many years of regular usage. We have special additives which we also add on demand to further enhance the physical property of our precision urethane tubes. With our efficient team of resources and vast experience gained from producing high-quality urethane parts for over three decades now, we are more than capable of handling your precision polyurethane tubes project in the most productive and cost-efficient way possible.
or over 30 years we have focused on using speed and precision to manufacture the highest quality industrial cast polyurethane parts to our customers. A particular strength is the breadth of our in-house capabilities which, when combined with our extensive experience, enables us to deliver tight tolerance cast polyurethane parts while maintaining the quality control and cost effectiveness our customers require. Whether you are a start-up company or global leader, we can add value to your products with our strong engineering support, polyurethane chemistry experience and constant focus on meeting all delivery requirements. Our rapid prototyping capabilities have also received particularly positive feedback – we frequently go from "Print to Part" in 10-15 business days!
Please Contact us for more information regarding precision urethane tubes!