Printing Urethane rollers manufactured by Plan Tech are unique and are made to withstand rigorous industrial applications. Like other types of urethane rollers manufactured by Plan Tech, our printing urethane rollers are made from polyurethane because of its strong properties.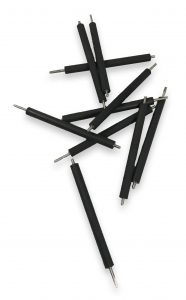 Advantages of printing urethane rollers:
Has more flex properties
Wear and abrasion resistant
Denser
Will not readily fatigue
Tight tolerances
Returns to its original size and shape
Non-marking
Ultraviolet protection
Plan Tech also offers printing rollers services which include:
Our experienced in-house engineer will help you come up with a design or improve your vision/idea on what you have. We also manufacture custom-made urethane rollers based on your specifications.
We renovate, refurbish, repair and straighten printing rollers. Plan Tech also have room for one on one consultation while providing quick and reliable urethane change over.
Benefits of Custom Made Printing Urethane Rollers
Commercial printers using split nips receive an immediate performance increase
Better coating lay down across the web, strip or sheet
Fewer roll changes reducing downtime
Roll shape is maintained a longer reducing frequency of roll changes
Totally contaminant free throughout roll
Hardness ranges from 15 shore A to 65 shore D.
Plan Tech printing urethane rollers and other urethane related products can be used as coater applicator rolls, gravure impression rolls, bridle rolls, feed and pull rolls, embossing rolls and impression rolls. Before you purchase any material, make sure it is capable of holding up extremely to tensile stress and has a high-performance tear strength as well as resistance to abrasion. You certainly wouldn't find such capabilities in Silicon, UHMW and Nylon materials. But you can trust Plan Tech polyurethane products to offer such quality performance.
Are you interested in cast Printing Urethane Rollers? Please Contact us so we can help solve your requirements and work with you on your specific application!