Plan Tech Inc – America's Urethane Roller Specialists
Plan Tech Inc – America's Urethane Roller Specialists serving all applications with 30 plus years experience with covering all types of industrial rollers. Services include fabrication of new OEM rollers as well as recovering worn out urethane rollers. Plan Tech has a state of the art urethane machine shop ready to tackle large or small urethane rollers in any hardness.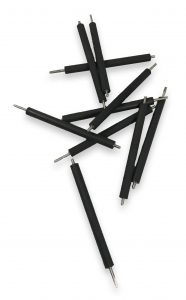 While most rollers are covered in a 95A hardness Plan Tech's urethane rollers specialists can modify our urethane to tailor any custom applications and unique challenges. Our team of engineers will study the applications and make suggestions how to improve performance and work with you on any custom profile urethane rollers necessary for the applications. Plan Tech has extensive urethane grinding experience capable of tight tolerances and custom tapers for just about any size urethane roller with rapid turn around even on high volume rollers for OEM manufacturers.
Custom batches allow America's Urethane Roller Specialists Plan Tech to modify our polyurethane resin to accommodate any special requirement during production. A variety of colors and additives is standard practice for Plan Tech. FDA dry food formulas are also available in any hardness and profile to match the shape of the product it will be processing. Plan Techs high-performance urethane will outperform rubber 3:1 and is also chemical suitable and rated for underwater applications.
Plan Tech America's Urethane Roller Specialists also has an outstanding team of dedicated employees with exceptional talents designing and manufacturing custom polyurethane parts. We also are very proud of the "company we keep." Our customers include many Fortune 500 companies, most of whom have been customers for 20+ years. Their drive to become industry leaders has helped us do the same. Whether you are a start-up company or global leader, we can add value to your products with our strong engineering support, urethane polymer experience and constant focus on meeting all delivery requirements. Our rapid prototyping capabilities have also received particularly positive feedback – we frequently go from "Print to Part" in 10-15 business days! Everything we manufacture is MADE IN THE USA!
Please Contact us America's Urethane Roller Specialists!