Plan Tech, Inc. selected to produce thousands of polyurethane protective covers
LOUDON, NH., October 3, 2018 —Plan Tech, Inc. selected to produce thousands of polyurethane protective covers for the automotive industry. These particular covers are a disposable item after assembly. Once the vehicle is processed and completed these protective covers are removed.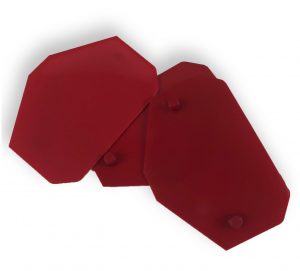 These protective covers play a key role in keeping sensitive components free of paint overspray and any dust that may settle inside sensitive components. Also, our polyurethane protective covers can be designed and shaped to fit any surface feature, providing a high level of grip on flat surfaces while preventing load slippage. They are also puncture-resistant and form a protective barrier against chemicals and fluids that can be a source of corrosion. Whether Polyurethane Protective Covers are to be used indoor, outdoor or for industrial applications, our polyurethane protective covers can help prevent surface damage and delamination to the vital surfaces of your products and machinery. Polyurethane is a name synonymous with versatility.
The mechanical properties of polyurethane unique elastomer can be manipulated and separated through polymeric creativity making problem-solving easy with a high-performance ability that is second to none. The benefits and advantages of this material are limitless. Polyurethane protective covers are available in all durometers and sizes. A variety of additives can be added to enhance wear properties or abrasion resistance. We can provide any hardness needed for your application or requirements. Custom urethane sizes of polyurethane protective covers are no problem for us here at Plan Tech. Plan Tech VP Engineering, Kevin Healy said, "Being a disposable item the requirements were high. These custom covers are now being produced in high volume in less than 4 weeks from just a sketch!"
About Plan Tech
Plan Tech Inc, headquartered in Loudon, NH manufactures custom molded cast polyurethane parts for industry. For over 30 years, we have combined speed and precision to manufacture the highest quality industrial cast polyurethane parts. Plan Tech has an outstanding team of dedicated employees with exceptional talents and industry-leading expertise. We are very proud of the "company we keep." Our customers include many Fortune 500 companies, most of whom have been customers for 20+ years. Their drive to become industry leaders has helped us do the same.
For more information, go to https://plantech.com/ or call (877) 349-0620
Press Contact: Kevin Healy khealy@plantech.com
SOURCE Plan Tech Inc
Related Links https://plantech.com/