Plan Tech now offers a full line of Flame Retardant urethane parts
Plan Tech now offers a full line of Flame Retardant urethane parts for various types of applications. We now supply this additive into any urethane product enabling our customers to specify our high-performance urethane parts.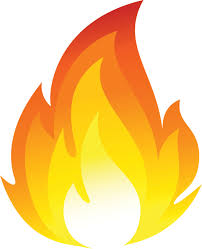 Flame retardants are chemicals that are added or applied to materials in order to slow or prevent the start/growth of the fire. They have been used in many consumer and industrial products since the 1970s, to decrease the ability of materials to ignite. Flame retardants are often added or applied to many types of products. By incorporating this additive upon request for our customers it allows Plan Tech to provide a safer urethane part for products critical to the application in case there is a fire.
Currently, we supply covered urethane pulleys to one of the largest manufacturers of elevators in the world who requested if we could get such an additive for urethane. Other common industries requiring Flame Retardant urethane are automobile manufacturers and medical devices.
From a simple sketch or an existing part Plan Tech and reproduce just about any size cast urethane part with rapid prototyping available. Any hardness is also available for special applications. Most custom cast urethane parts can be molded and shipped within just a couple of weeks. Producing urethane parts is what we have ben doing for 3 decades and it can be done on a short timeline. If Flame Retardant Urethane and short lead times are important, consider specifying Plan Tech cast urethane parts!
About Plan Tech
Plan Tech Inc, headquartered in Loudon, NH manufactures custom molded cast polyurethane parts for industry. For over 30 years, we have combined speed and precision to manufacture the highest quality industrial cast polyurethane parts. Plan Tech has an outstanding team of dedicated employees with exceptional talents and industry-leading expertise. We are very proud of the "company we keep." Our customers include many Fortune 500 companies, most of whom have been customers for 20+ years. Their drive to become industry leaders has helped us do the same.
SOURCE Plan Tech Inc