Plan Tech – Urethane Grinding Specialists
Urethane grinding is extremely specialized and most machine shops do not grind any type of material. Plan Tech for the last 30 years has been taking on new jobs each year while building our knowledge and machining capabilities.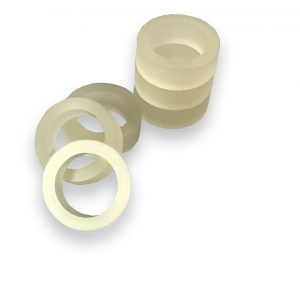 Currently, we have many fortune 500 companies that require machined urethane parts that need to have a ground finish in high volume. Some of our customers require the urethane to be ground for rollers, wheels and bearings. Each year we see an increasing demand for machine grinding urethane parts as more USA companies look to localize high-quality suppliers in America.
We have seen an increase in large industrial companies bringing back cast urethane parts to be machined in the United States. Just about any size urethane part Plan Tech specializes in machine grinding to extremely tight tolerances. Most profiles are achieved with little or no special tooling and a rapid turnaround. All of Plan Techs urethane and grinding equipment is on site in our state of the art facility which truly makes us the urethane grinding specialists. FDA grinding of urethane parts is also available in any quantity with additives to detected in case of urethane damage in existing X-ray equipment.
Please Contact us for further details regarding machine ground urethane parts!